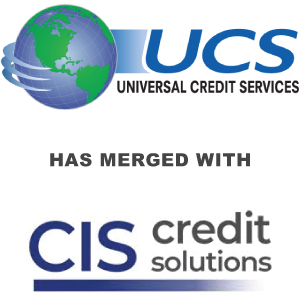 Berkery Noyes Represents Universal Credit Services in its Merger with CIS Credit Solutions
October 28, 2020
Universal Credit Services Announces Merger with CIS Credit Solutions
Philadelphia, PA, October 28, 2020 – Universal Credit Services ("Universal"), and CIS Credit Solutions ("CIS"), both technology and credit solutions providers to the mortgage industry, are pleased to announce their merger. The merger, which follows CIS combining forces with Avantus earlier this year, creates a clear market leader in mortgage technology, credit reporting and related products and solutions for mortgage originators.
Perry Steiner, Chairman, stated "The merger of Universal and CIS, closely following our merger with Avantus, creates a clear market leader in technology and solutions to mortgage originators with over 4,000 mortgage industry clients and over 10,000 tenant screening clients. The service record and history of our companies is unmatched in the mortgage markets, and this merger underscores our collective commitment to our customers, employees, technology development, and our future growth."
Jerry Haftmann and Bob Dumont, CEO and CFO commented, "Our goal is to be #1 in the market in all respects. We are building the preeminent partner to mortgage originators, not just in terms of size, but more importantly, in terms of technology, products, and bundled solutions. This combination brings together the highest standards of operations and customer service in the industry and provides greater technology resources and operational depth for our clients."
Universal, CIS and Avantus will initially maintain independent brands, and will gradually combine their operations. The companies will leverage common operational excellence processes, share best practices, and optimize resources to provide a greater level of scale, product offering and customer service for its clients. The transaction will maintain continuity for customers in all respects, with the opportunity to enhance solutions and service offerings, and introduce new products to further optimize mortgage underwriting workflow.
In addition to its Chairman, CEO and CFO, the executive team will be led by Bill Merryman as President, Mike Brown as Chief Operating Officer, Jayne Kelly as Chief Integration Officer, and Michael Delaporta as Chief Technology Officer. The composition of the senior executive team builds on the highly experienced leadership of each company, to best reflect the importance, values, and culture of each organization.
About Universal Credit Services
Universal Credit Services has grown to be one of the largest national providers of mortgage services, tenant screening, technology, tri-merge credit reports and related originations products by consistently providing the industry's top customer services. Since 1992, Universal has combined the industry's best technology and service offerings to help industry leaders mitigate risk, close loans more efficiently, overcome underwriting challenges, save on operating costs, and provide best in class operations every step of the way.
About CIS Credit Solutions
CIS Credit Solutions has been a leader in the mortgage solutions and credit industry for over 35 years. CIS provides fully integrated solutions for mortgage lenders, including Tri-merge Credit Reports, Fraud Prevention, 4506T/Tax Return Verifications, Verifications of Employment, Income and Deposit/Asset, Undisclosed Debt Monitoring, Flood Certificates, and Tenant and Employment Screening. CIS prides itself on premium service and provides the highest level of customer service in the industry. CIS's clients range from the largest mortgage lenders in the country to independent mortgage originators, providing the same level of care and attention to both.
About Avantus
Avantus has been an innovator in mortgage related technology, products, and services for over 85 years. The company specializes in providing customized mortgage credit reports, mortgage related services and technology solutions to the nation's financial community. The intuitive and integrated solutions allow originators, credit unions, banks, and lenders to access a full suite of products and services to simplify operations, accelerate the loan approval process, reduce costs, and assure regulatory compliance.
SOURCE: Universal Credit Services